Community Care is Built on
Collective Kindness
South Riverdale Community Health Centre | 2022 Annual Report
Community Care is Built on
Collective Kindness
South Riverdale Community Health Centre | 2022 Annual Report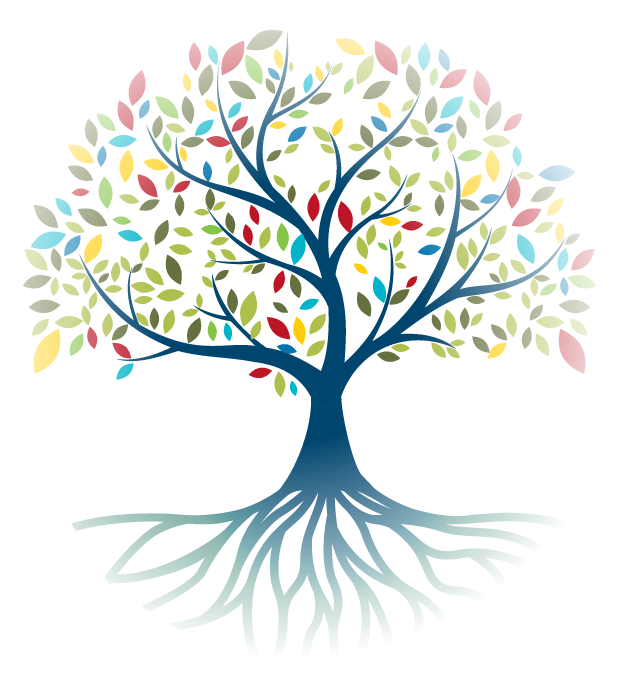 Board Chair &
CEO Message
As we reflect on the past year, we are reminded of the incredible challenges we have all faced in the wake of the COVID-19 pandemic, the toxic drug crisis, the social and health impacts of systemic racism, climate change and ever-increasing inequality in our city. Despite these challenges, our community has shown remarkable strength, and an inspiring commitment to partnership and collaboration. Over the past year, SRCHC has demonstrated its commitment to equity and social justice, and we have heard again and again how important these values, based on love and kindness, are for our communities.
At SRCHC, we are grateful for the opportunity to have been able to play a vital role in supporting our community through these difficult times. From providing essential harm reduction, mental health, health promotion, and primary health care services, our team has worked tirelessly to ensure that those most in need have access to the care and resources they need.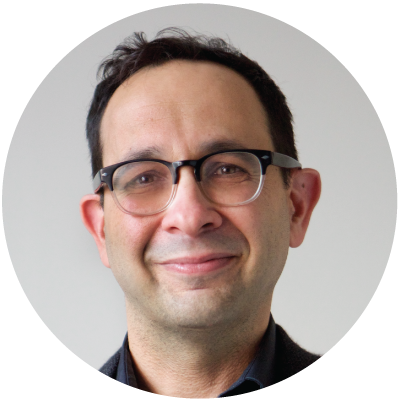 Jason Altenberg
Chief Executive Officer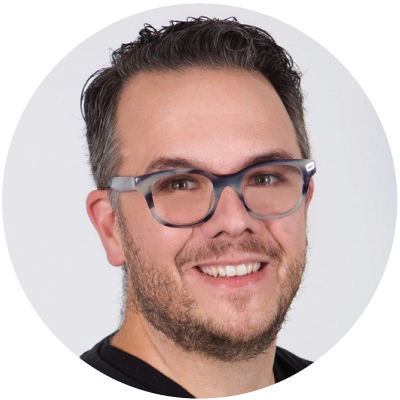 Mike Wilson
Board Chair
Providing relief from symptoms and stress of illness
Mapping clinical care to disease progression, while making advance directives, care proxies, and involving authorized loved ones is a rare privilege that many do not get to witness. Our Integrated Primary Care team honours this privilege by promoting compassionate, collaborative and respectful primary palliative care as a way of delivering whole-person care.
---
---
Community Health Is Built on Collective Kindness
As health care professionals, compassion, along with individual and collective kindness are the foundations upon which we build therapeutic relationships, individual healing work, group-based personal development supports, and community-based health promotion and advocacy. Many come to work in community-based health care because they care. Sometimes caring for others can weigh very heavily on us after we have been in our roles for a while or when we are faced with difficult circumstances, like continuing to provide health services and supports during a pandemic. This is where we find ourselves at this moment in time.
Cross organizational partnership to support care coordination
In March 2023,  Health Standards Organization (HSO), recognized the Primary Care Response Teams (PCCRT), a program of the East Toronto Health Partners Ontario Health Team (ETHP OHT),
as a leading practice in healthcare
.  The PCCRT was recognized for the capacity to enhance cross-organizational partnerships, leadership commitment and strong governance that supports accountability, planning, co-design, standardized operations, purposeful decision-making, and data collection for evaluation.
---
---
Kindness and love are at the root of harm reduction
In the spring of 2022, SRCHC's Indigenous Health Promoter and the COUNTERfit Women's Health Promoter brought together a group of Indigenous women who use drugs for an 8-week program to create their own regalia (the traditional clothing and accessories worn by Indigenous people at dances and cultural events) and dance in a Circle on the lawn next to the health centre.  The harm reduction philosophy of this unique program was articulated by Elder Wanda Whitebird, who provided guidance to the project: "Harm reduction is not about drugs … it's about unconditional love and about being there on your own terms." This program is featured in Northern Features: love, culture, harm reduction, a documentary which has been submitted to a number of film festivals across Canada. Over the past year, other harm reduction programs at SRCHC were expanded or created that reflect the same spirit of love and self-determination that ran through the regalia project.
---
Year in Review
Statistics at a Glance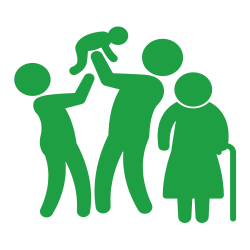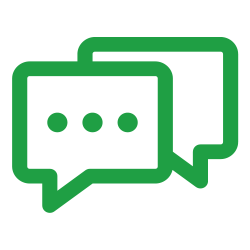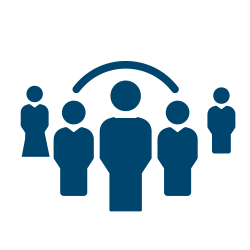 Harmony Community Food Centre (HCFC) Meals Served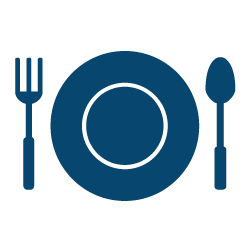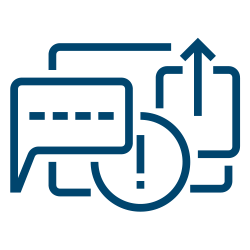 The Evolution
of Our Strategic Directions
SRCHC's values and strategic directions were reviewed through a process led by our board in partnership with staff, clients, partners and community. The biggest changes that we made to our strategic plan was the articulation of our values. Our vision of "empowered, healthy, thriving communities where everyone belongs" can only be realized if the centre's work is guided by:
Commitment to Reconciliation & Relationship with Indigenous people, communities and organizations.
Advocating for Health Equity & Social Justice by aiming to avoid differences in the social determinants of health.
Meaningful Engagement that involves engaging stakeholders in ways that privilege and position does not dictate who contributes when planning, implementing, and evaluating our services.
Taking a Holistic Approach that includes an understanding of the diversity of human experience that shapes health and importance of the individual's right to autonomy and choice.
Embracing Evidence & Values-Informed Practice, responding to community experience and knowledge and championing approaches that inform practice, leadership, and transformative change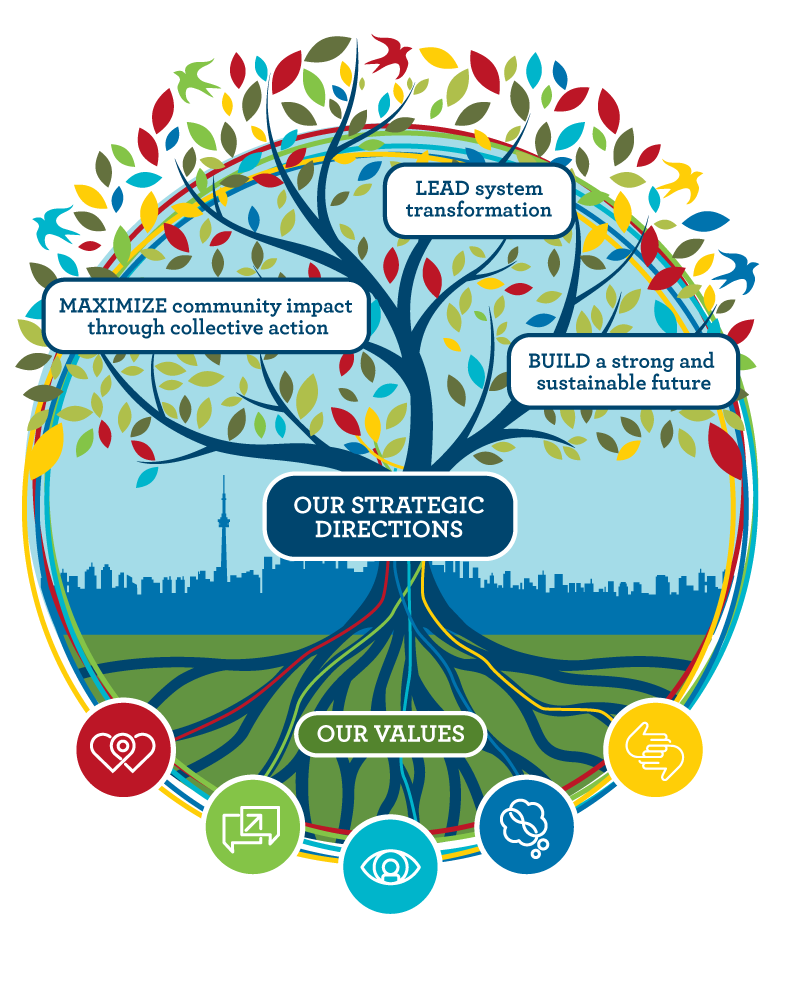 The Evolution
of Our Values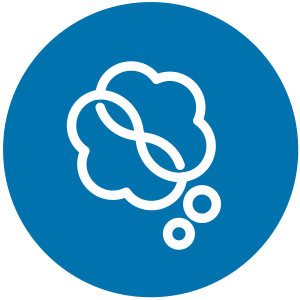 Our Minds
will balance the multiple ways to define health.
Holistic Approach
We recognize that attending to a holistic sense of health requires an understanding of the diversity of human experiences, the systems and environments that shape health and wellbeing and the importance of the individual's right to autonomy and choice.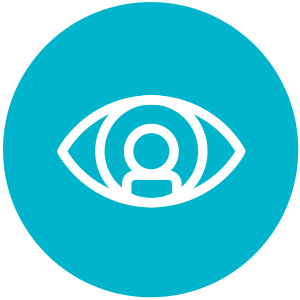 Our Eyes
will recognize people where they are at.
Meaningful Engagement
We value the perspectives gained through lived experience, and engage in open dialogue that allows us to broaden our own knowledge & understanding of challenges.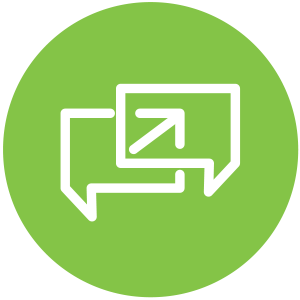 Our Voices
will rise together for equitable systems.
Health Equity and Social Justice
We believe in the dignity and self worth of all people and their right to be safe, to a healthy environment, to have access to an affordable place to call home, to food, to income, to responsive and high quality health care and more.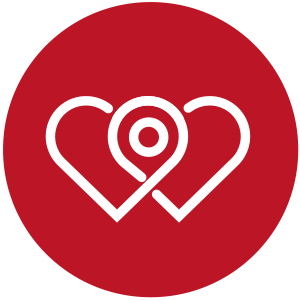 Our Hearts
will beat in harmony with Indigenous Peoples.
Commitment to Reconciliation & Relationship
As part of the healthcare system, we are committed to Indigenous self determination, actioning reconciliation, building relationships, and learning from Indigenous people / communities / organizations.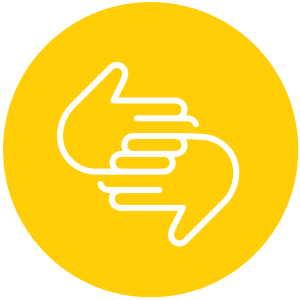 Our Hands
will reach out to fully engage our communities.
Evidence and Values Informed Practice
We will champion approaches that inform practice, leadership, and transformative change that align with our values and the lived experiences of communities, as well as what is known from research evidence.
Financial Highlights
Operating Revenue & Expenses
Period ended March 31, 2023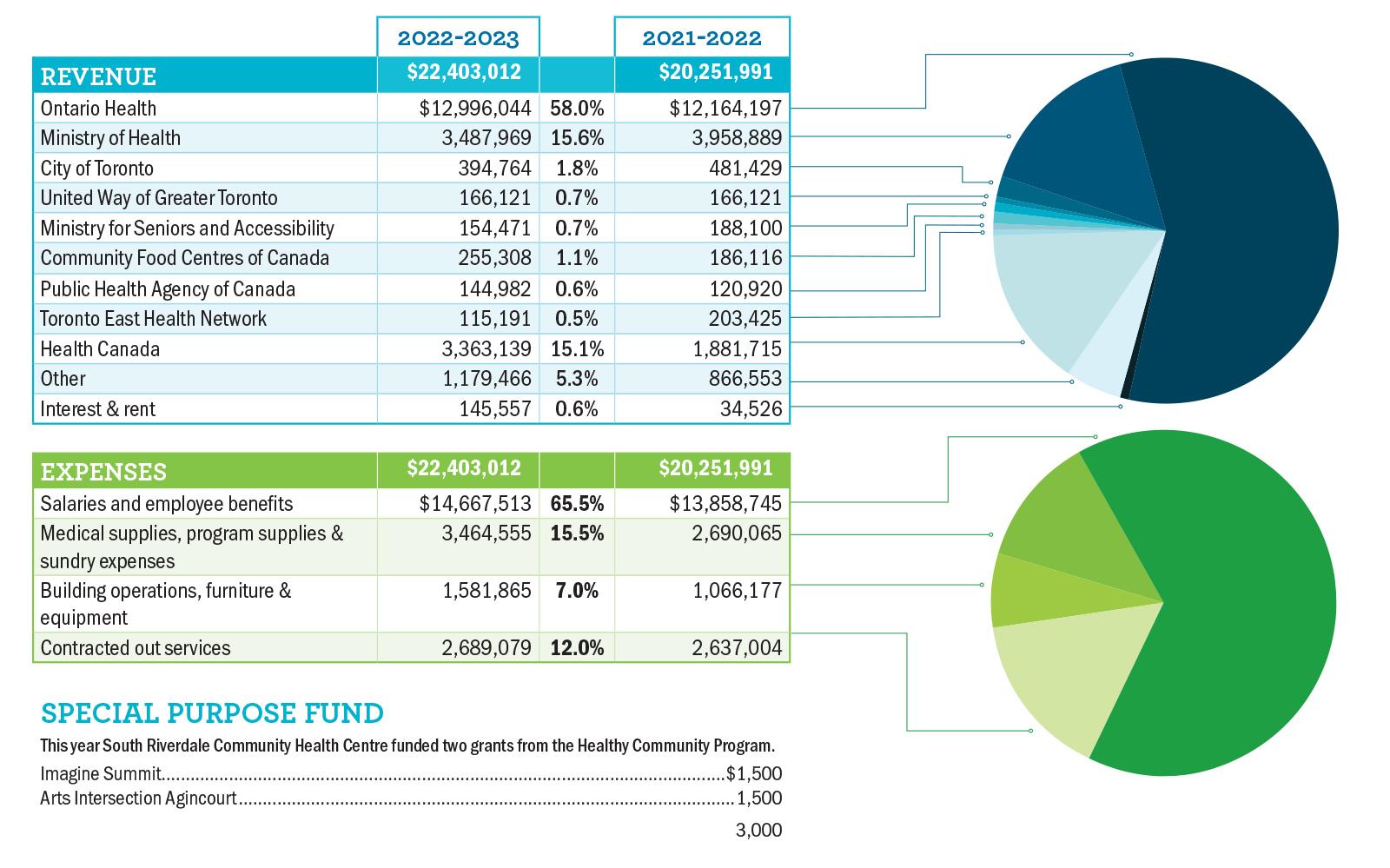 These summarized statements have been extracted from the South Riverdale Community Health Centre's audited financial statements for the year ended March 31, 2023. A copy of the complete financial statements prepared by Management and audited by Deloitte LLP, Chartered Professional Accountants is available to any member of the public upon request on the website.
Thank You to Our Donors & Funders
From April 1, 2022 to March 31, 2023
Adam Wasserman
Adwoa K. Buahene
Alex Ross
Allison Buchan-Terrell
Andrea Noack
Ann Peel
Artists' Network
Bonny Mak
Brittany Cuthbert
CanadaHelps
Carol Coiffe
Christian Negre
Claudia Calabro
Courtney Siu
Darya Greengarten
Doria Baldwin
Dorian Baldwin
Dr. Sarah Griffiths Professional Medicine Corp
Emma Reel
Fidelity Chapter Order of the Eastern Star Ontario
Gantavya Khanna
Gavin Wardle
Gotam Bhardwaj
Gotamago Inc.
Green Standards Ltd.
Gurpreet Karir
Helene Issayevitch
Hilary Evans Cameron
Holly Huizenga
Iain Charles Mcbride
Ivi Egalik
Jayne Caldwell
Jean-Wen Ko
John Schell
Julia Horel
Kristen Yee
Krysten Caddy
Laura Pazzano
Laurie Poole
Leah Eyles
Leslie Middaugh
Linda Rozmovits
Linn Clark
Margaret Andres
Marilyn Pepper
Mark Homer
Matthew Bruce
Matthew Jaekel
Merleen Willis
Michael Brent
Michele Harding
Perry Caicco
Peter Duckworth-Pilkington
Phil Gazaleh
Ravi Yee Joshi
Robert Guerra
Sabina Latendorf
Samantha Yang
Sharon and Gordon Stang
Stephanie Penthor
Steven Little
Sudhir Joshi
Surkhab Peerzada
Valerie Longstaff
Zach Mathew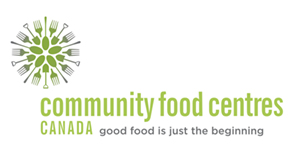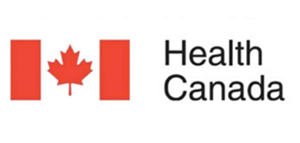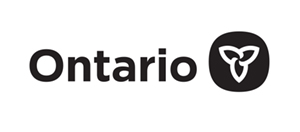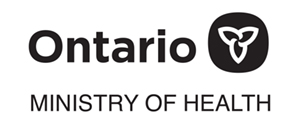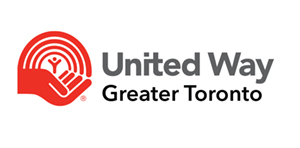 ---
---