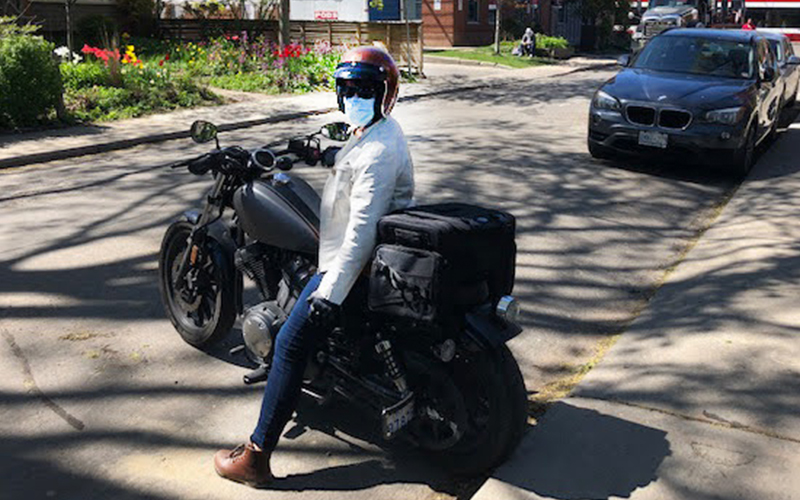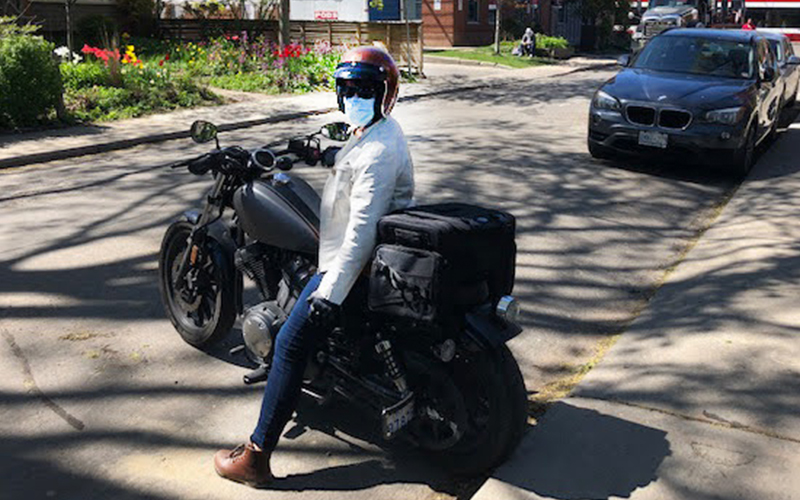 Last year, SRCHC's COVID-19 response work expanded to include mobile vaccination. Staff from SRCHC's Toronto Community Hep C and harm reduction staff who had previously been supporting COVID-19 testing and outbreak management in shelters and group homes could now play a leadership role in in bringing low-barrier mobile vaccine clinics to some of the highest-risk settings across Toronto's east end.
Through direct advocacy efforts, SRCHC and Michael Garron Hospital highlighted the disproportionate health impacts of COVID-19 on people living in congregate shelter conditions, as well as the multiple co-morbidities that collectively increase the risks associated with COVID-19 for people living in these settings. Vaccination efforts in shelters and congregate living centres in the east end began in early March 2021, weeks ahead of other areas in the city.
This mobile work took place in the rapidly changing environment of vaccination rollout. Supply chain and storage concerns were essential factors that had to be considered in the access and prioritization of vaccination efforts. A host of drivers and modes of transportation—from bicycles to motorcycles, camper vans, and cars—brought COVID-19 vaccines from hospital pharmacies to shelters, group homes, supervised consumption sites, encampments, and congregate living settings, and to those in need of home visits.
This mobile effort often involved returning to places where outbreaks had occurred so that workers could offer vaccinations to residents and staff, building on the trusting relationships borne of the shared experience of COVID-19. SRCHC staff focused on providing individuals with the opportunity to receive the vaccine in a way that was comfortable and convenient for them. There were constant adjustments during the process to figure out how to best provide services to those who are not well served by other vaccination options, including people without identification or access to the online platforms often needed to make appointments or obtain proof of vaccination.
SRCHC recognizes how effective a more fully vaccinated population is at minimizing COVID-19 outbreaks and the adverse outcomes associated with infection. We are working hard to put in place multiple avenues for people to get the vaccine as easily, quickly, and safely as possible.
This work would not have been possible without the relationships developed through close partnership and teamwork across the East Toronto Health Partners. Thanks to this collaborative work, our mobile vaccination team made 145 visits to 68 high-risk settings, providing more than 3,000 first, second, and third doses of COVID-19 vaccine to residents and staff. Respectful and trauma-informed care, built on trusting relationships, is central to high-quality health service delivery, and plays a key roll in vaccine uptake.