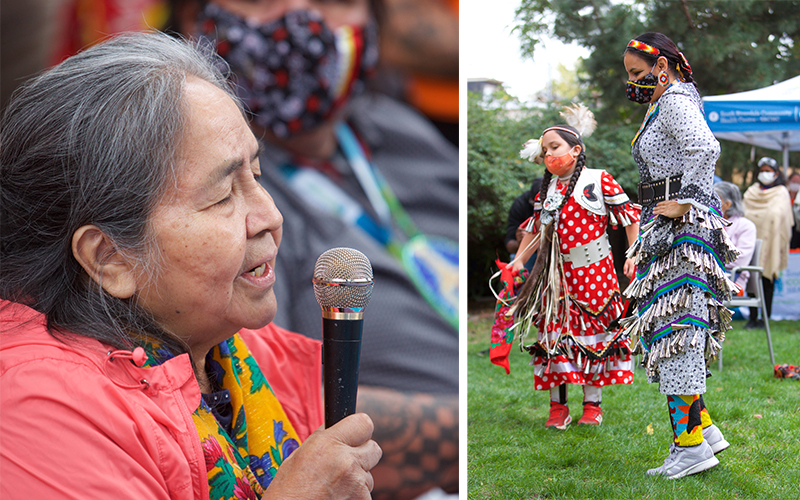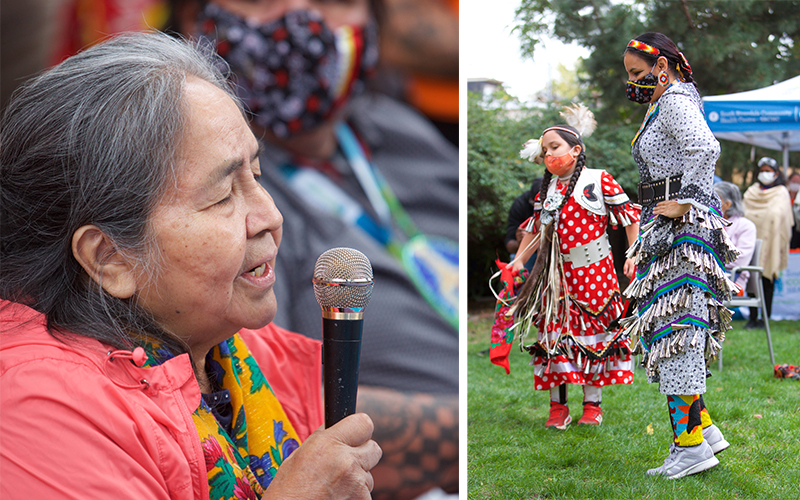 SRCHC in Solidarity with Indigenous Peoples and Dedicated to Truth and Reconciliation was this year's theme of Truth and Reconciliation Day, an event held to acknowledge the brutal history of residential schools in Canada and their impacts on survivors and family members. The legacy of colonization and its effects on current systems and policies are inextricably linked to the current health and well-being of Indigenous peoples.
SRCHC has been working to build trust with local Indigenous community members. Alongside Les Harper, Indigenous health promoter at SRCHC, and other providers who have been continuing to conduct outreach and provide in-person services throughout the pandemic, we have begun to monitor health outcomes to identify gaps and improve health care quality for the Indigenous community. With this information, we continue to call on government to seek opportunities and provide sustainable funding for Indigenous programs and services that address the physical, mental, emotional, and spiritual well-being of Indigenous peoples.
We recognize the value of Indigenous medicines and healing practices, and we will continue to work closely with Indigenous staff and the community to offer these in our programs and services. We will also continue to maintain our community partnerships with Indigenous health organizations to ensure that traditional healing in primary care models is being practised in a respectful, responsive manner, directed by Indigenous communities, knowledge keepers, and traditional healers.
Through the evolution of our organizational strategic directions and values, we were able to solidify our commitment to truth and reconciliation in a formal way. Over the past year, we have held a number of events focused on engaging local Indigenous community members, including National Indigenous Peoples' Day, Truth and Reconciliation Day, Treaty Day, and the Strawberry Ceremony to create awareness among staff, clients, and the community. This upcoming year we will be providing programming for Indigenous community members and will be documenting the process to illustrate what it means to participate in cultural programming at SRCHC.